Brooklin Bulletin Today
The Brooklin Bulletin Publishing Co., Limited operates as Brooklin Bulletin Signs and CustomPrinting.ca, based out of Whitby, Ontario. It is a full-service sign shop and print house. Serving the community since 1959 Brooklin Bulletin has a wealth of knowledge and industry expertise to provide clients with solutions for all their print, graphics, and signage needs.
From design, manufacture, installation, and maintenance Brooklin Bulletin is well equipped to take on projects of various sizes throughout Durham Region, the GTA and provincially and nationally with its network of vendors from coast to coast.
Brooklin Bulletin continues to evolve constantly adopting new technologies to be able to meet the ever-changing needs of their clients.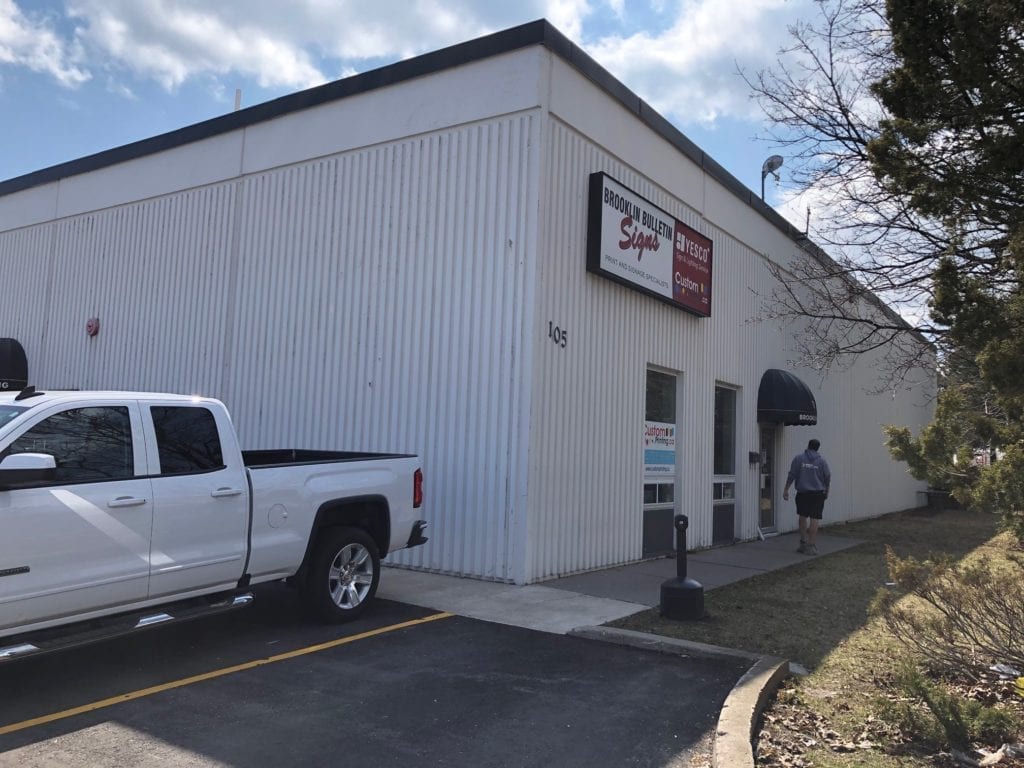 Our History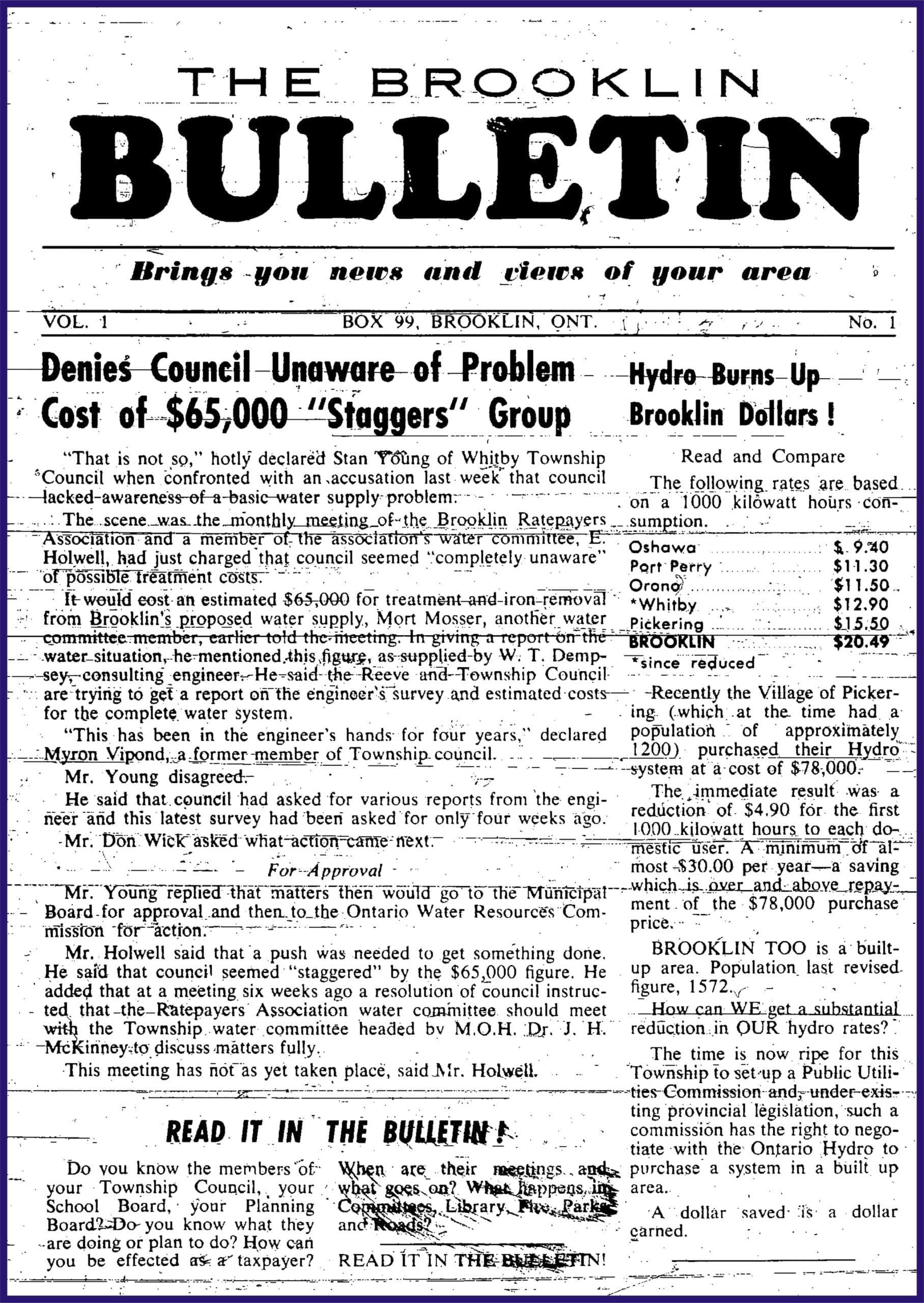 1959 – The Brooklin Bulletin Newspaper
The Brooklin Bulletin was established in 1958 by Don Wick as a community news publication in Brooklin, Ontario.
The Brooklin Bulletin was published from 1958 through December 1960 with a total of 22 issues being produced.
In 1960 The Brooklin Bulletin Publishing Co., Limited was formally established.
1966 – Brooklin Bulletin Signs Arena Bulletin Boards
In the early sixties The Brooklin Bulletin left the community news business and developed a network of display advertising locations at community facilities.
At the peak of the community bulletin board program Brooklin Bulletin owned and maintained bulletin boards at over 300 locations throughout Ontario, New Brunswick, Nova Scotia, Newfoundland, PEI and New York State.
1982 – The Video Image
Don's twin sons, Brian and Keith, have become a part of the daily operation of the company.
With his additional free time, Don with his wife Aldine opened their first video rental store, "The Video Image", in Bobcaygeon.
Following the successful start in Bobcaygeon the network of video stores would expand to include locations in Brooklin, Fenelon Falls, Port Perry, Whitby and Oshawa. The last video store owned by Brooklin Bulletin was sold in 2007.
1987 – Custom Sign Manufacturing
Under the direction of Brian and Keith, Brooklin Bulletin Signs entered the custom sign manufacturing business.

Keith would also lead the sales of new computerized sign equipment and the development of the Canadian Sign Industry School.
1998 – Continued Growth Sees Move To Larger Facility
With the success of the custom sign business and the continued growth of the display advertising boards, Brooklin Bulletin outgrew their original facilities.
With limited industrial space in the Village of Brooklin at that time Brooklin Bulletin moved to its current facility in Whitby, Ontario.
2003 – CustomPrinting.ca Launched
In 2003 CustomPrinting.ca was launched, specifically designed to serve client's small format print needs such as business cards, postcards, booklets, and more.