Your one-stop custom print and sign shop.
Serving Whitby, Brooklin, Durham Region, the GTA, and beyond since 1959
From banners and business cards to signs and vinyl graphics, our digital printing and signage experts can turn your project into a thing of beauty.​
Contact us today to get started on your project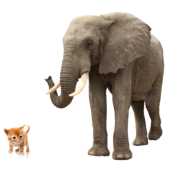 Size Doesn't Matter
From a small print job of a few copies or a basic coroplast sign to a run of thousands of booklets or a new engineered backlit sign we can help you with your project.
We produce printing and signs from small to big in quantities from small to big to meet any project requirements.