Managing customers and the flow of people during COVID is an important step you can take to ensure your business is doing everything it can to help stop the spread of COVID-19. Floor decals are an excellent way to easily remind customers to maintain appropriate physical distancing and indicate to them where to queue for entrance or check-out.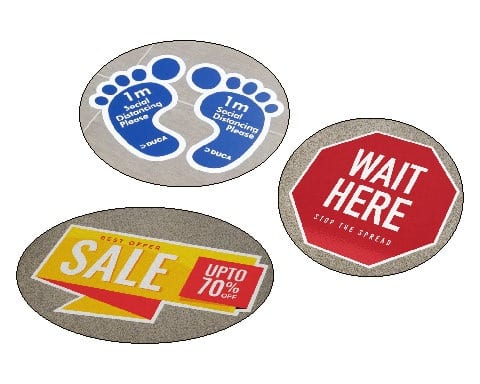 These removable floor graphics will help your business during the COVID-19 outbreak.
Low minimum order quantity
Full colour custom graphics can be personalized with your logos, colours, wording
Custom size to your needs
Any custom shape included
Floor Decals for COVID Safety Benefits
Scratch-Proof and Non-Slip
The anti-scratch surface is also slip-resistant, making this product durable and safe. It is classified under UL 410 for floor graphics overlay applications.
Promotes Social Distancing
You can help your clients curb the spread of the virus. These COVID-19 floor stickers help flatten the curve and contribute towards a healthier society.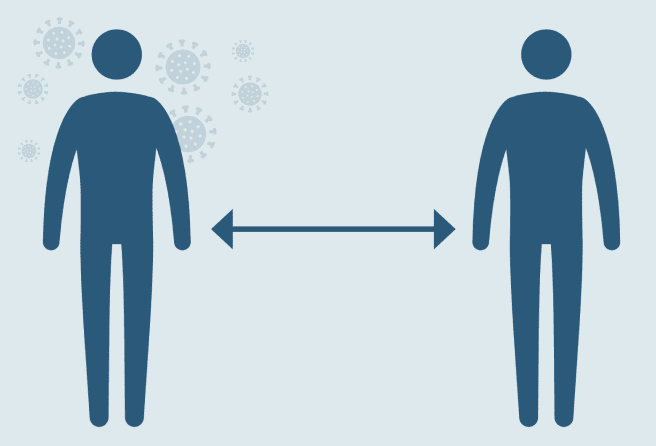 Floor Graphics Installtion Tip
Our team of professional installers can install floor graphics at your location or for smaller instalaltions you can choose to install them yourself.
To apply the decal, clean the application surface first. Then begin applying the decal from one corner/edge and work your way through.
Product Inquiry Floor Decals (COVID)